Drip Tip for 810 (AF101) – ReeWape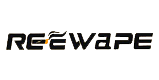 Drip Tip 810 in random color

Supplied with two O-rings
Just get this 810 drip tip to enjoy vape. 1pc each pack.
810 tips it is approximately 12.5mm in diameter by 5mm in length
Style Tips for the TFV8 and TFV12 by iJoye are now available They feature a nice wide bore design with o-rings
Product Introduction
The Reevape Drip Tip is designed for SMOK TFV8 and other 810 drip tip atomizers. It is made of Resin and stainless steel material with unique  style decoration, which makes this 810 drip tip become durable and attractive. Just get one for your TFV8.